Some of you Guessed the...


The Guess the "What the Hell Is it" contest has finally ended. We had a lot of close guesses this time, but a lot of them forgot one part of the question.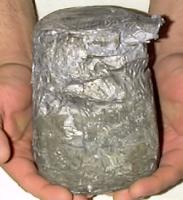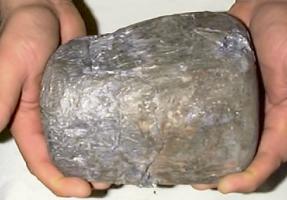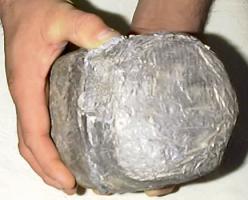 We asked:
1. What is it?
2. Where did it come from?
3. Why did a person collect it?

The Answer is at the bottom of the page, that way you may try to guess and also read these crazy answers first!
Winners!
We had three 1st Place winners that answered all three questions correctly: Marvin Koski Republic, Michigan
Carol Allen Phoenix, Arizona
A. Faikus Forest View, Illinois
These winners receive a gift Pack including a really cool Yooper T-shirt, CD and Video. Plus they earn the bragging rights of knowing about things just like Hoolie.


Though this person was close (he missed the third question),
Ronald Argentati from Germany
wins the booby prize for coming up with:
"The most fun nearly correct answer!"
Here's the email he sent us:
1. Itís a collection of loomnum foil
2. Da foil came from cigarette packs (dis was in the olden days, eh?)
3. Da person collected it for da same reason my old man collected it, who da hell knows why? In dose days dere wasnít a whole hell of a lot to do in da UP in da wintertime, eh? He used to say if you collected enough of da stuff, you could turn it in and dey would buy a blind guy a seemí eye dog. When he found out dat wasnít true he quit smokiní and started chewiní Wrigleyís Spearmint, but datís anudder UP story.
Ron Argentati
APO AE 09034
(Datís in Germany, so I donít know if you wanna call me up, eh? But if you still wanna, you gotta dial ************. Aní remember, when itís noon UP time, itís 7 at night here in da Old Country, so donít wait until quittiní time over dere, eh?)





Bill White from Stockton, California
receives Da Yoopers Honorary Membership to:
"Da School for Da Truly Ungifted!"
This guy's got a lot of talent! He cracked us up with his series of crazy, inventive answers.
Here's the emails he sent us:
- I now think itís an elk clonker.
It probably came from either LL Bean or Cabelas. I donít think the
Disney catalog has em though...
These are quite collectible and have been the rage for some time on the
tv tool shows. Iím quite sure that Tim Allen has at least two.
Bill White
Stockton, California
- I wanna change my mind again. I know what it is for sure this time. Itís a fossil snowmobile piston. It was found by Dr. Leakey at an undisclosed fossil bed somewhere in the U.P. Itís part of an ongoing project to determine the earliest use of a snowmobile by early humans as they stalked the woolly mammoth. I hear that the pictured piston fossil is tentatively dated at between 11,000,000 and 25 years old.
Bill White
Stockton, California
- I wanna guess again, is that okay?
After staying awake nights worrying about this (deep in my heart I still think itís a rock, which also covers my other guess about a fossilized snowmobile piston), but I was wondering just last night if itís something from Hoolieís freezer, like a frozen elk part or maybe a deer thing, or possibly some wedding cake from 1967. Or then again it could be a frozen deer liver from the THIRD week of deer camp, wrapped carefully in duct tape and saran wrap and walleye fins.
Or it could be a frozen petrified mastodon or mammoth musk sac.
I just canít decide. This is gnawing at me... wait... itís a tooth. Nah. I wanna stick with frozen parts.
Bill White
Stockton, California


These contestants were real close, but most forgot the "where it came from" part.
Each of these contestants will receive a "personalized autographed photo of Da Yoopers."
Della Petaja Calumet, Michigan
Walt Klackowski Cedarville, Michigan
Felix Charlier Lower Michigan
Phillis Fugenschuh Pelkie, Michigan
Kay Saint Pierre Traverse City, Michigan
Gueeva Barbrick Cooperville, Michigan
Arlene Maki Ewen, Michigan
Ted Peppin (email address only)
Mark Laatz Twin Lake, Michigan




Close, but no cigar...
These contestants forgot the "Why was it collected" question
Pat Perlinski Detroit, Michigan
Pam Rautio Gwinn, Michigan
Tom Goetz Union Grove, Wisconsin
Glenda Jaumeare Royal Oak, Michigan
Fred Feltz Weyauwega, Wisconsin
Michael J. VanLaanen Fort Snelling, Minnesota


Here's some humorous answers we received:
- Lost filling from ex-wifes right molar (yeah, she's got a pretty big trap).
Bruce Wuorewmaa
Hayward, California
- Sinker for Paul Buyans fishing pole
Elgin Hill
Augres, Michigan
-Da ole ladie's left-overs
Kyle Shones
Sheridan, Michigan
- A hunk a lead to keep the beer cooler from floating away
S. Miller
Ottawa lake, Michigan
- Bullet projectile from Big Ernie
Frances McCans
Dearborn Hgts, Michigan
-Dis is Toivo's tooth filling collection
Terry Testolin
Iron Mountain, Michigan
- A mass of toilet paper painted silver
Chris Tymell
Hales Corners, Wisconsin
- 1922 olympics shot-put thrown by Ano Maki
Randy Bruntjens
- The cremated remains of Uncle Ole (family always said he had lead in his ass).
John Bergman
Newberry, Michigan
- Petrified piece of poop from out-house
Howe
Grand Gurnee, Illinois
- Egg from a Hematitasaurus found at Cedar Lake in 1974
Bruce Wuorewmaa
Hayward, California
-Ok here goes, A chunk of Aluminum, from a previously orbiting satellite. Itís worth a lot of money. Either that or about 2 cases of empties that got thrown in the fire and is now a beer drinking trophy.
Steve Foster
-Hey You Guys!
Dat der ting is a Yooper Fur Ball from Goofusí deer camp. After dat der deer camp drinkiní contest, all the cans were heated up and crushed under Hoolieís truck. OK, so can I have a free ticket to da
Tourist Trap or someting cool like dat?
Bob
-I believe the item you have is a cannon ball. It came from a Cannon! Duh! It came from Fort mackinac. And The reason a person collected it is because the didn't know what the hell it was. The only other possibility is a rabbit turd from the cad berry bunny. Were it came from is pretty obvious. but if you want to know give me a call and ill gladly explain it to ya.
Shannon Knapp
Doff, Michigan
-What is it? Itís a tin foil ball. Where did it come from? It came from years of cold cut sandwiches for lunch. Why did a person collect it? Why not?
Freddie Hamilton.
St. Louis, Mossouri.
-Well, this is obviously a collection of duct tape, or possibly aluminum foil, that came from someoneís yard. You see, it was used to plug rabbit holes while hunting. If you plug all of the holes except one, then you know where the rabbit will come out, and it can be easily shot.
Luke Barron
Ida, Michigan
-1. It is a piece of shit
2. Out of an airplane
3. They thought it was a meteor.
Nick Ishman
punxsutawney, Pa
-1. It is a pound of hamburger meat.
2. It came from the super market.
3. A guy from the deer camp got it to fool his friends into thinking he shot a buck.
Charles Johnson
Kylemore Drive, IL
-We hope we donít offend Hoolieís rock hound mind set, but the only guess we have is that itís got to be one of those aluminum foil leftover lumps from the bottom of the downstairs freezer. Notice the color changing from the years of abandonment. No one has the guts to open it to see what is WAS a decade ago, but we have seen this similar shaped object before. Or my husband says itís a melted down bowling ball (but what yooper would do dat, eh?
CJ Harper
Iron Mountain, Michigan
-Hello to all da yoopers!! I grew up in Ontonagon but sadly live in the south now though still a yooper girl at heart. My guess is that itís a frozen batch of smelt wrapped in sarahn wrap. Hope Iím right.
Chris Heisserer
Paulina, LA
-Well, everybody from da Great White North should know dis one ya-know. Itís nothing more than a petrified, frozen moose fart from the late Yoopazoic era. Before man, these great beasts roamed the Upper Midwest grazing on hops and barley. It was a specimen such as dis in which early man was able to derive the formula of Schlitz Beer. Evidently the one you have pictured here is in pristine condition and should be put on display at the National Beer Museum Located in Grand Rapids.
Glad I could help you identify this portion of our American Heritage.
Scott T. Geiger
Saint Paul, MN
P.S. I canít wait to see you guys play in my old home town of
Medford, WI this August...gosh darn it the heck any ways.