DA TOURIST TRAP & ROCK KNOCKERS
WEBSTORE
PHONE ORDERS PLEASE READ!!!
If you decide to order by phone, please have the name of the item,
not just the item web#.
Example: "Beer Belt" Item #webi03366
Once you start shopping, don't jump to other websites or you'll lose the
stuff in your cart and have to start over.
Email us if you got any questions.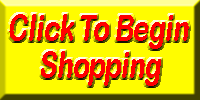 funny yooper t shirts
funny yooper tee shirts, yooper sweats, yooper books,Yooper, upper michigan shirts, yooperland tees, upper peninsula shirts