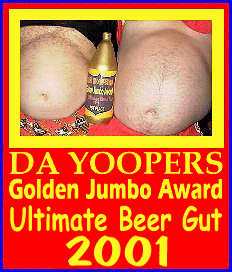 Da Yoopers are looking for the ultimate beer gut!
It can belong to any guy ñ any size.
The beer gut has to have:
"Shape, Form, Presence, Firmness and most of all Character."
These are the attributes that make a true beer belly great.
Hoolie defines a Beer Gut Guy as someone who not only has the physical attributes of a champion, but shows it off by wearing a large size shirt when he should have a extra, extra, extra(XXX) large shirt on. This allows the material to hug the contours on the stomach and draw attention to the fabulous work of art that is a "Beer Gut".

Let the posing begin on Ultimate Beer Gut 2001!
Soo Locks Fest
Sault Ste. Marie, Michigan
June 29th, 2001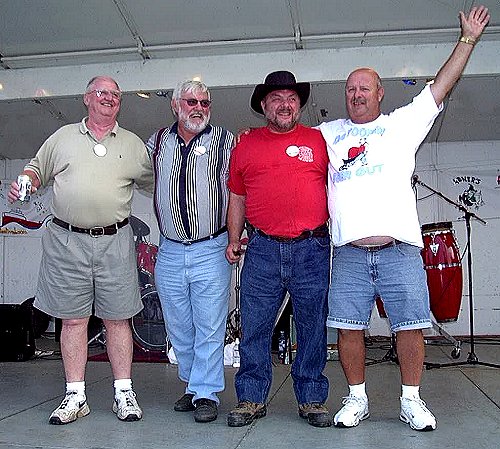 June 29th 2001 Ultimate Beer Gut contestants
(From left to right)
Carl Calhoun of Petoskey, Bill Beaudoin of Brimley, Larry Dumass of the Sault Ste. Marie
and Terry House.