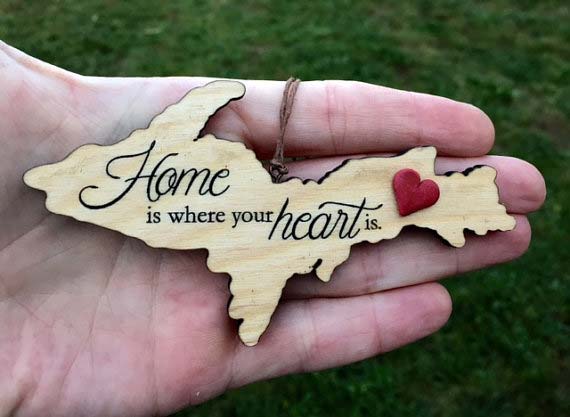 Home is Where Your Heart Is
Ornament or Home Accent - Made in Michigan

"Home is Where Your Heart Is" laser engraved on natural grain wood, embellished with 3 dimensional handmade red heart. (Note: this is Laser Engraved, not stamped or vinyl sticker).
Use as an ornament on your holiday tree, or all year round accent on your favorite picture frame or cabinet, or even at your office or dorm. A reminder of the beautiful Upper Peninsula and your special memories made here!
Item #web16084
$14.99

out of stock