Health and Beauty Section


POO-POURRI
BEFORE-YOU-GO
BATHROOM SPRAY

SPRITZ THE BOWL BEFORE YOU GO
AND NO ONE ELSE WILL EVER KNOW

ORIGINAL
CITRUS

Up to 100 uses
2 oz

Item #web9342

$10.99
Superior Chaga 3x Extract

Chaga 3x Extract An extract prepared using only the finest quality Chaga specimens harvested in Northern Michigan. A full dropper added to juice, water, coffee, or even taken orally yields a wealth of immune boosting, anti-inflammatory, antioxidant agents!

Child and tamper resistant seal and dropper.

Superior Chaga Cream

100% all-natural blend cream that showcases Chaga's magical effect on skin. Apply liberally to dry, irritated skin to give it the restoration of a lifetime! You'll notice a rejuvenating glow with its deep hydration properties, making you look good and feel great!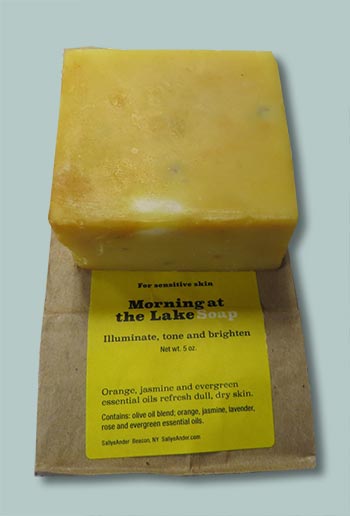 Morning at the Lake
Soap
Highly recommend it for sensitive skin!
Refreshing and uplifting blend of orange, jasmine, evergreen and jasmine to soothe dry, sensitive or dull skin.
Ingredients
olive oil blend; orange, jasmine, lavender, rose and evergreen essential oils
Item #web17760a
$8.99
Add to your cart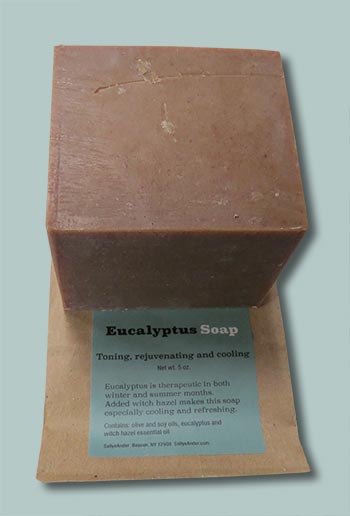 Eucalyptus
Soap
Eucalyptus is invigorating and healing. We recommend using this soap after a long day in the sun. The tingling feeling will help to heal over exposed skin. A perfect soap for a beach vacation!
Ingredients
Olive oil, eucalyptus and witch hazel essential oils.
Perfect for acne, oily or irritated skin.
Item #web17760b
$8.99
Add to your cart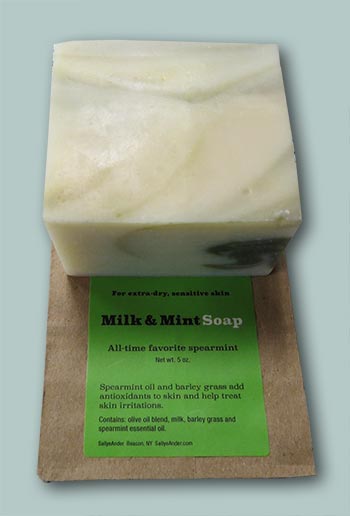 Milk & Mint
Soap
Soothe and revive extra-dry or sensitive skin with SallyeAnder's Milk & Mint Soap, which contains spearmint and barley grass to ease inflammation and repair damaged skin.
Ingredients
olive oil blend, milk, barley grass and spearmint essential oil
Item #web17760c
$8.99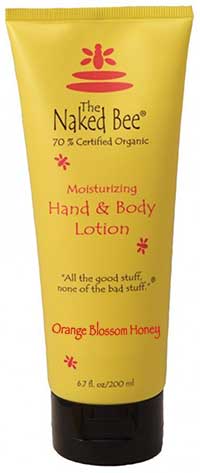 The Naked Bee
Orange Blossom Honey
Moisturizing Hand Body Lotion
70 Certified Organic
Paraben Free - Gluten Free
6.7 oz
Item #web492
$10.99
Add to your cart
The Naked Bee
Orange Blossom Honey
Moisturizing Hand Body Lotion
2.25 oz
Item #web487
$5.49
Add to your cart

Plaid U.P. Icon Lip Balm
Candy Cane Flavor
Item #web22744
$2.99
Add to your cart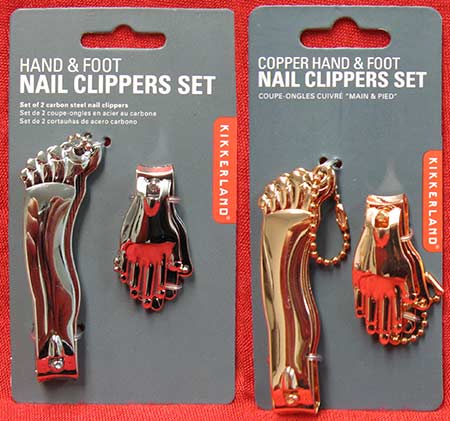 CARBON STEEL HAND & FOOT
NAIL CLIPPERS SET

MINI EMERY BOARD IN

EACH CLIPPER

Item #web2936

$4.99

out of stock

COPPER HAND & FOOT
NAIL CLIPPERS SET

MINI EMERY BOARD IN

EACH CLIPPER

Item #web16247

$5.99

out of stock
SPA-cific Essentials
Japanese Nail Brush

Length 6"

Item #web24163

$4.40

out of stock