Cookbooks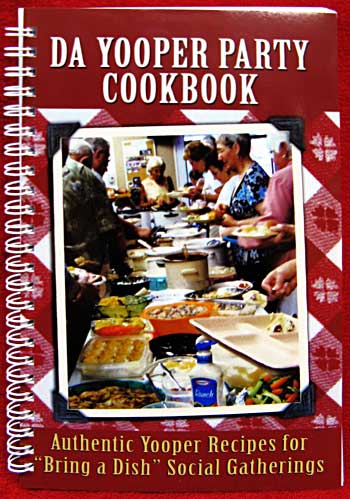 DA YOOPER PARTY COOKBOOK
Authentic Yooper Recipes for
"Bring a Dish" Social Gatherings
(Also features tips on choosing the best foods when shopping and
many wise pointers on cooking and
preparing foods)

These classic yooper dishes were compiled from Hoolie's Mother's recipe collection from the 30's thru the 60's and are guaranteed not to leave you wondering what to make for your next bring-a-dish, potluck, wedding and family gatherings.
Many of these recipies are made from scratch by Hoolies Italian Mother who could cook and bake with the best of them. These great comfort food recipes are easy to make and
fun to eat.
Item #webv28911
$9.99
Add to your cart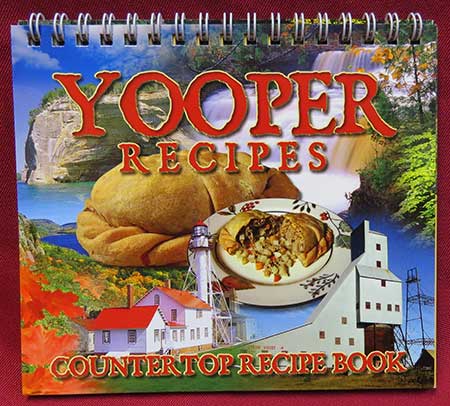 YOOPER RECIPES
COUNTERTOP RECIPE BOOK
By Kitty H. Kososki

For those missing the U.P. or those Yoopers wanting to try someone else's delicious Yooper recipes.
Item #webv1885
$5.99
Add to your cart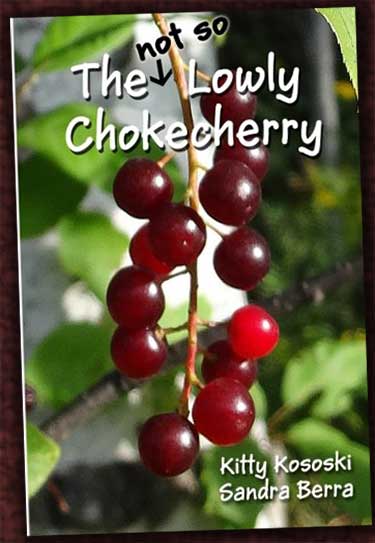 The (not so) Lowly Chokecherry
By Kitty H. Kososki

This book is about the chokecherry (Prunus virginiana), a flowering shrub or tree native to North America. The fruits are about 1 cm (0.39 in) diameter, range in color from bright red to black, with a very astringent taste, being both somewhat sour and somewhat bitter. These berries can be picked when ripe and used in various recipes. The book describes how to recognize the chokecherry, early and Native American uses for the fruit and bark, nutritional value, and various recipes using chokecherries.
88 pages
Item #webv18310
$12.99
Add to your cart
Superior Plates & Places
By Lori & Vikki Kulju
Lori Kulju aka The Yooper Goddess is also know for her television segment on TV6 Fox WLUC-TV6 and from her youtube channel.
Let the Yooper Goddess take you on a culinary adventure of the Upper Peninsula. Each chapter will introduce you to her favorite eateries or adventures in the U.P. coupled with her unique recipes. Chapters include titles such as Outhouses and Toast, Those Monks Sure Can Cook and More Za! 128 pages 6" x 9"
Item #webv14915
$13.95
out of stock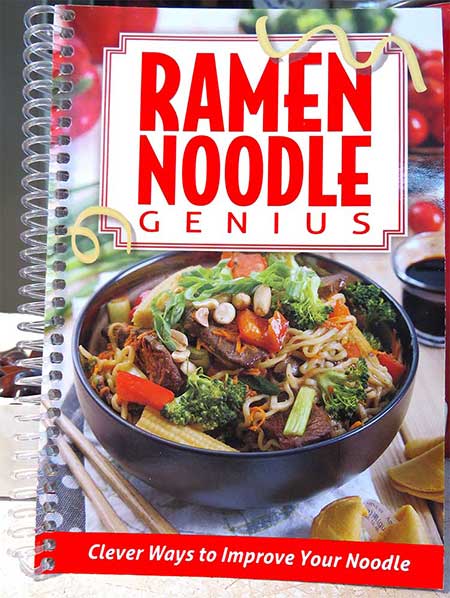 Fast-cooking, inexpensive, and super easy to prepare, these crazy little strands of curly noodles are simple on their own, but they scream versatility. This square block of seemingly plain noodles can be brilliantly transformed in deliciously unexpected ways when tucked into snack mixes, main dishes, side dishes, salads, or desserts. Try the creamy Chipotle-Lime Alfredo, munch on a little sweet Cinnamon Crunch snack mix, wow guests with a Strawberry Spinach Salad or Stuffed Bell Peppers, and swoon over the simplicity of the Yummy Snickers Bars.
Ramen noodles -- the start of something delicious.
64 pages
Item #webv14183
$12.99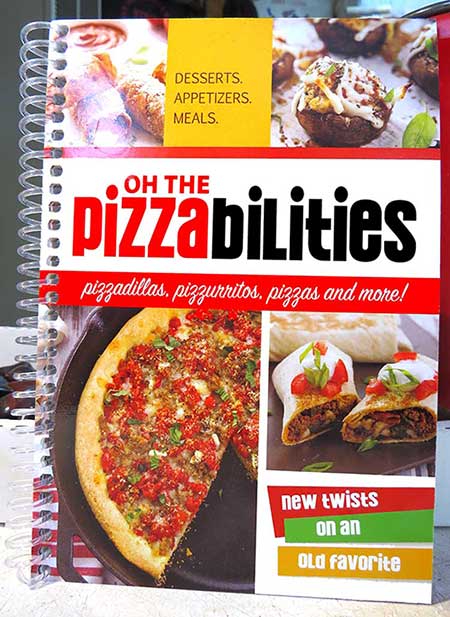 Lots of scrumptious crusts. Tons of cheese combos. Toppings galore. This book is loaded with everything pizza, from traditional favorites to crazy-delicious mash-ups. You'll find appetizers, main dishes, and desserts with distinctive flavors and extraordinary yumminess. Toss hum-drum pizza nights aside when you make Pizza Stuffed 'Shrooms, Chicago Deep-Dish Pizza, Pizza Monkey Bread, Pizzachos and Pizzgheti. ... so many new twists on an old favorite!
64 pages
Item #webv20635
$12.99