DVD's
Superior Lights On The
Shipwreck Coast DVD

DVD by Don Hermanson. Because of emerging vessel traffic on Lake Superior the U.S. Lighthouse Service established the first lighthouse at Whitefish Point in 1849. Six years later in 1855, the first lock opened at Sault Ste. Marie, shipping increased and more lights were needed in this area. Lighthouses were built at Point Iroquois, Crisp Point, Au Sable Point, and Grand Island. Range Lights were constructed at Munising and Grand Marais Harbors. Also includes a history of the shipwrecks Myron and the S.S. Edmund Fitzgerald tragedy. 59 minutes.

Item #web10624

$19.99
Sale! $12.99
Add to your cart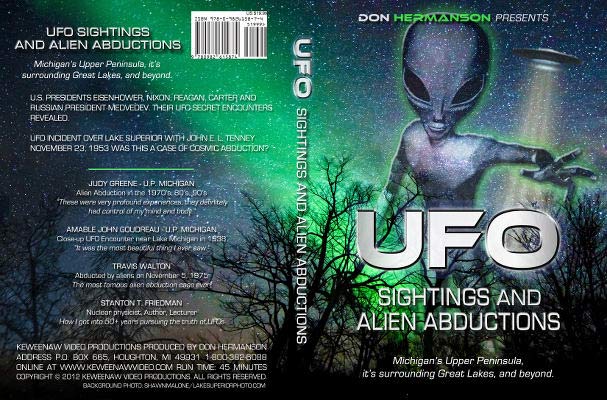 UFO SIGHTINGS AND ALIEN ABDUCTIONS

MICHIGAN'S UPPER PENINSULA, SURROUNDING GREAT LAKES

AND BEYOND

DVD

45 Minutes

Item #web10623

$19.99
Sale! $12.99
Add to your cart

THE MICHIGAN PARANORMAL FILES

VOLUME ONE

TAKE ANOTHER STEP OUT OF THE ORDINARY INTO THE WORLD OF THE...UNKOWN

DVD

.

Item #web10623

$19.99
Sale! $12.99
Add to your cart
Jeff Daniels
ESCANABA
in da
MOONLIGHT
DVD
A great-american hunting miss-adventure.
At 43, Reuben Soady (Jeff Daniels) is in danger of becoming the oldest member in the history of the family never to bag a buck.
Item #web204
$21.99
Add to your cart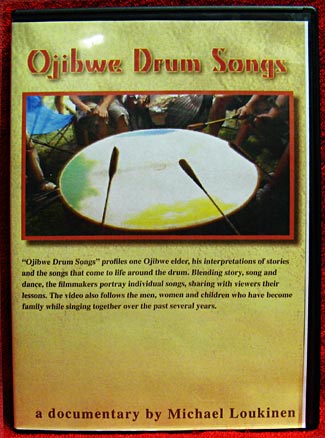 OJIBWE DRUM SONGS
DVD
Michael Loukinen, professor of sociology at Northern Michigan recently premiered his latest documentary film, "Ojibwe Drum Songs", which offers a revealing glimpse into the life of an Ojibwe elder, his stories and the songs that come to life around the drum. Dr. Loukinen produced the film with Grant Guston of Lake Effect Media.
Loukinen was invited by the Lac Vieux Desert Band of Lake Superior Ojibwe in 1996 to produce documentaries and a digital archive of their traditions. Ojibwe Drum Songs is the fourth film in the series. It blends story, song and dance.
"The drum is the oldest-known instrument and an essential aspect of Ojibwe life," Loukinen said. "It's believed a spirit resides in the drum and that it must be treated with reverence and respect."
Michael Loukinen
50 minutes.
Item #webf26404
$22.95
Sale! $12.99
Add to your cart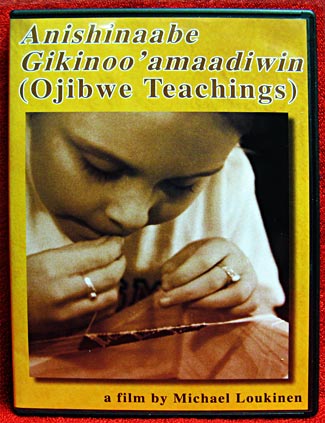 Anishinaabe Gikinoo' amaadiwin
(Ojibwe Teachings)
DVD
This is actualy three films, each edited for apprpriate classroom length. Those seeking deep understanding should watch it repeatedly.
Part 1: Childhood years were spent in distant Catholic boarding schools where expressions of tribal culture were punished.
Part 2: Documents the Lac Vieux Desert tribe's efforts to teach their expressive traditions of beadwork, drum singing, the Ojibwe language and other life lessons.
Part 3: Explores the identity one can derive by learning spiritual beliefs.
Michael Loukinen
110 minutes
Item #webf26403
$22.95
Sale! $12.99
Add to your cart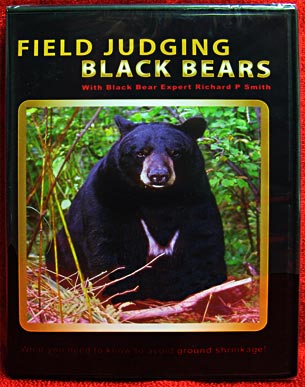 FIELD JUDGING BLACK BEARS
With Black Bear Expert Richard P. Smith
DVD
What you'll see in this video: Bears of all sizes, 4 Boone & Crocket kills. Learn to distinguish males from females and Record book animals.

Item #webf26091
$15.99
Add to your cart