Novelty & Gag Gifts
Page 1 of 2
(click the yellow box above to visit page two)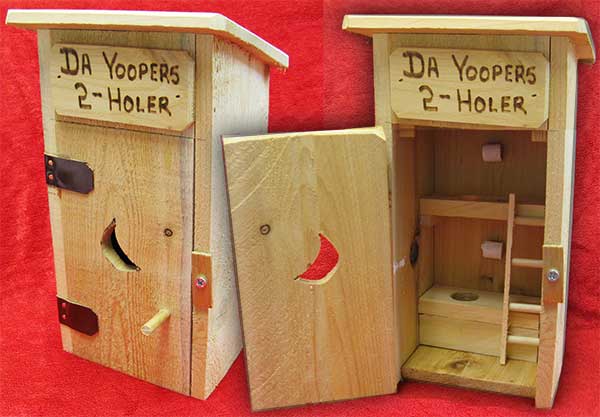 Da Yoopers
2-Holer Outhouse
Your friends and family will get a kick out of this authentic miniature 2-Holer outhouse which is based on the full size on we have here at Da Yoopers Tourist Trap. Image above shows the ground level toilet with a ladder leading to the second level toilet (which is directly above the lower toilet).
8.75" high x 4.25 x 3.5

Item #web12348
$13.00
Add to your cart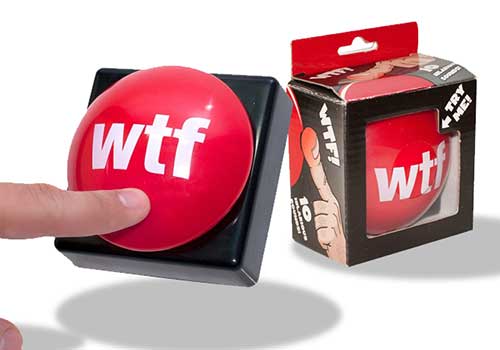 "WTF" BUTTON

There comes a time when things just need a whopping, loud, WTF! This Button offers just that. Simply press the large, red, Button and receive 1 of 10 rage-conducive "WTF!" phrases. Of course the actual F* word in each phrase is cleverly censored so there's no actual cursing. However, the point is loud and clear. When a meeting goes bad, slap down and hear a rap-beat style "WTF", a wild western "WTF", a piano ballad "WTF", a clown style "WTF", a B-movie style "WTF" and several others. This Button may express your WTF moment best without you losing your cool. However, you may actually lose your cool when you're laughing uncontrollably at the horrified faces in the room.

Item #webbullsh2084
$12.99
Add to your cart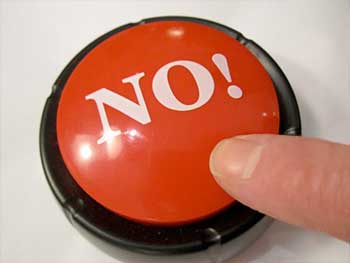 "NO" BUTTON

Can be used everywhere!
Can I borrow some money? NO!
Can I have a Puppy? NO!
Fun stress reliever!
Say NO to anything!

This bullshit button is 3" in diameter and 2" tall.
Requires 2 AAA batteries (included).

Item #webbullsh17608
$7.99
Add to your cart

SQUIRREL IN UNDERPANTS
AIR FRESHENER



Fresh-scented air freshener

4-1/4" tall & thick paper

Includes string for hanging

Smells better than an
actual squirrel's underpants


Item #web18800
$3.99
Add to your cart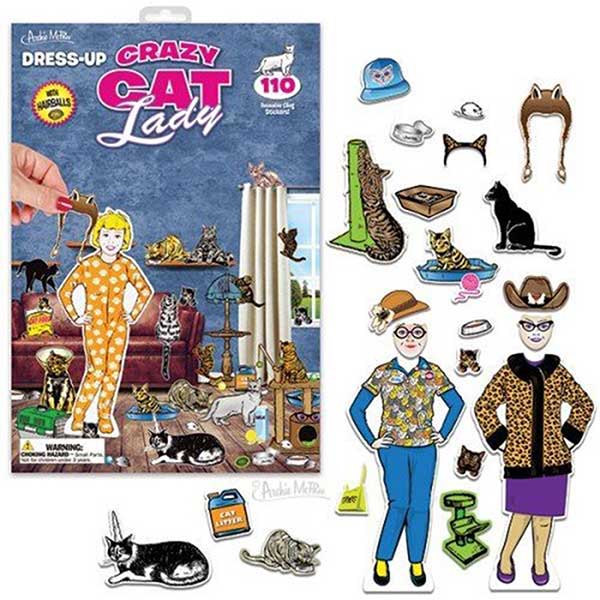 Dress-Up Crazy Cat Lady 110 Reusable Cling Stickers
This set consists of two stand-up pieces on laminated cardboard, the 9" tall "Crazy" Cat Lady and her 11" x 14" living room. It includes over 100 reusable vinyl clings that you can stick to your heart's content. Just imagine, not only can you dress her in her cat-related outfits, but you can arrange kitties and kitty accessories all day long.
Laminated cardboard Cat Lady
11" x 14" living room backdrop
Over 100 reusable vinyl clings
Includes hairballs!
Item #weby18805
$15.99
Add to your cart
GO AWAY GNOME

This hysterical Go Away Gnome lets your guests know that they're not welcome! This funny garden gnome comically features an angry faced gnome holding up a go away sign in one hand and a middle finger in the other! Greet your guests to your home with laughter with this Middle Finger Garden Gnome. Also perfect for letting those pesky neighbors know how you really feel about them!
Item #web9276
$18.99
Add to your cart
CRACK UP GOLF BALL

Ball will crack into pieces when
struck with club.
Guaranteed to get laughs !!!
Item #web9300
$2.50


out of stock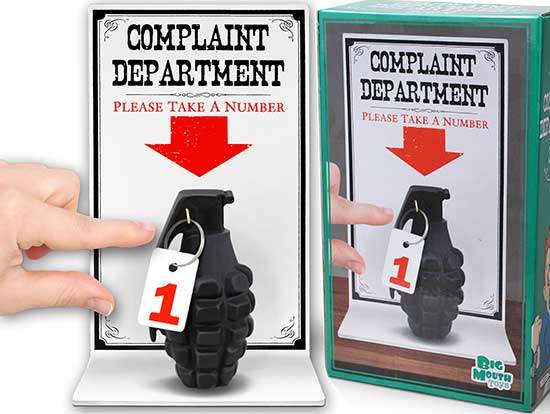 Complaint Department Sign and Grenade

Tired of complainers? Sick of all the whining? Well, give them an opportunity to voice their grievances that will take care of the problem once and for all!
This funny novelty sign has a fake grenade with a number attached to the pin, like a classic "take a number" ticker at a service counter. The pin doesn't actually pull out of the sign - which may be a good thing!
The plastic backer for the sign has a couple of holes in place so the sign can be screwed into the wall. You can stand it up on a desk or counter if you prefer; both ways work just fine!
Item #web9331
$10.99
Add to your cart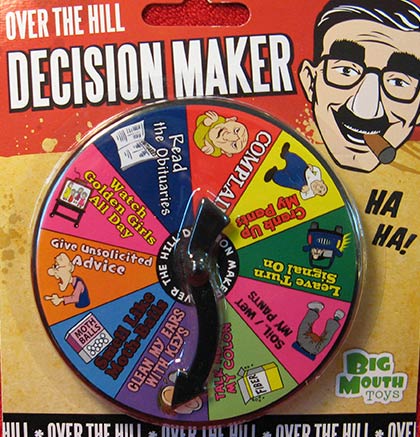 OVER THE HILL DECISION MAKER
Will you leave your turn signal on? Pull up your pants? Complain about something? The possibilities are endless!

Item #web9544
$4.40
Add to your cart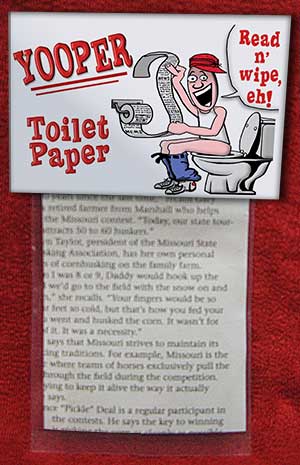 YOOPER TOILET PAPER
Read n' Wipe, eh!

Contains one folded section of a page from
a newspaper.

Item #web7418
$1.49
Add to your cart
Yooper Jigsaw Puzzle

Actual Jigsaw wood debris.

Item #web85
$0.99
Add to your cart

Yooper Boob Job

Includes two balloons. You can't beat this price!

Item #web3355
$1.49
Add to your cart
YOOPER FIRE ALARM

Contains un-popped popcorn.

Item #web7460
$1.49
Add to your cart


YOOPER EMERGENCY REPAIR KIT

Contains a couple slips of duct-tape, a rubberband and a paper clip.

Item #web7418
$1.49
Add to your cart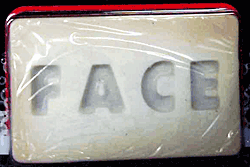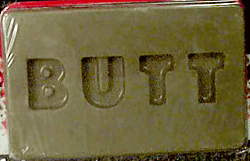 (double sided soap, one side for face, other side for butt)
Butt-Face Soap
Real soap!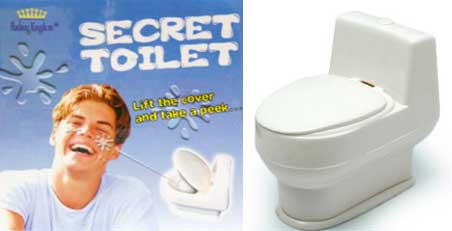 Secret Squirting Toilet
Being squirted with "toilet" water- that's gross. Being the one doing the squirting- now that's hilarious! Hand this small toilet to a friend or just leave it sitting around where people will see it. When curiosity gets the best of them, they'll lift the lid to peer inside and discover only a faceful of water! Ewww!
Item #web3650
$3.75
out of stock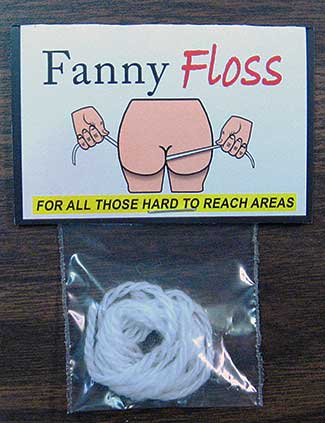 Fanny Floss

For all those hard to reach areas
Item #web96
$0.99
Add to your cart
BLOOD POWDER


Looks real! Add to water. Harmless and safe.

Item #webinov4359


$1.25
Add to your cart
Phoney Auto SCRATCH


Real looking scratch - sticker.

Item #webinov4351


$1.25
Add to your cart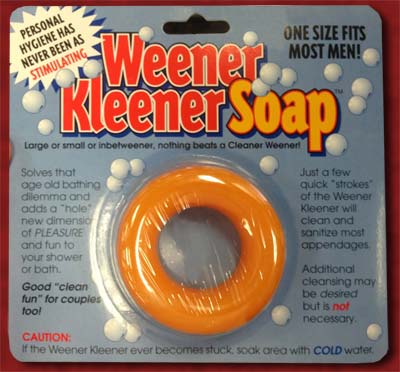 Weener Kleener Soap
ONE SIZE FITS MOST MEN!
The Generic Weener Kleener Soap is shaped like a donut for easy use. It solves that age old bathing dilemma and adds a "hole" new dimension of pleasure and fun to a shower or bath. This stimulating soap ring makes a hilarious gag gift for a boyfriend, or a buddy who just got dumped or what the heck, treat yourself to some good, clean fun.
This glycerin soap is yellow and weights 2.5 oz.
Item #web1990
$6.75
Add to your cart

Bachelorette Party Sash Red


The Bachelorette Party Sash features red satin ribbon material and screen printed lettering. 4 inches in width and 6 feet in total length with a diagonally sewn seam. The perfect accessory for bachelorettes, birthday girls and more!

Red with Gold lettering - Bachelorette across front - Satin Ribbon Material

Silver and colorful glitter starburst embellishment

Approximately 3 feet in length (6 feet total)

Item #webinov29829


$7.99
Add to your cart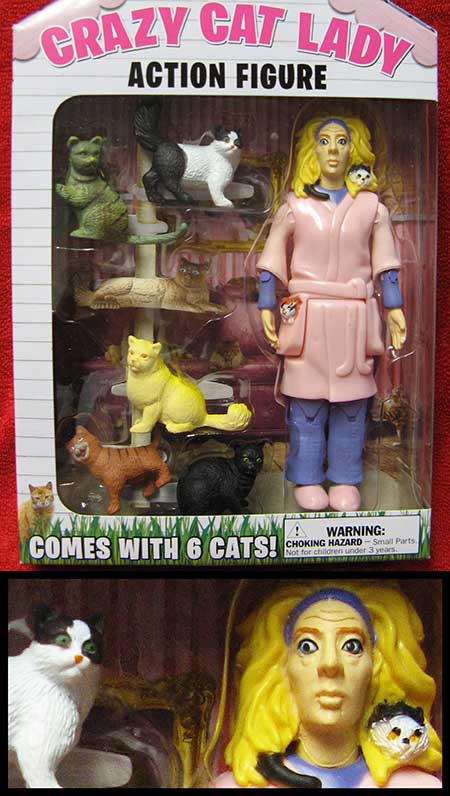 Crazy Cat Lady Action Figure Set

Add some humor to someone's day with the Accoutrements Crazy Cat Lady Action Figure Set. Every town has a Crazy Cat Lady. She's the one who lives in a tiny house full of feral felines. This figure has a wild look in her eye and comes with six cats. Her 5.25" size is just right for play. Its hard vinyl material can withstand lots of use. She comes in an illustrated window box that complements the silly theme.

Comes in illustrated window box
5.25" hard vinyl Crazy Cat Lady
Toy action figure with 6 cats
Item #weby18803
$10.99
out of stock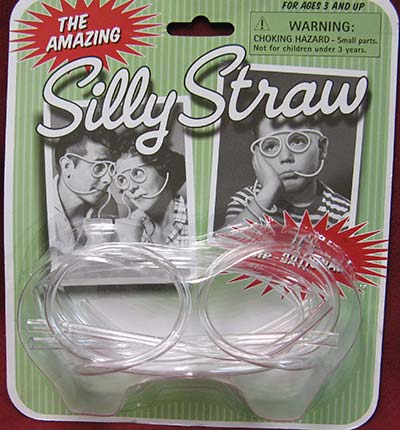 The Amazing Silly Straw
Includes 5 pieces of straw tubing.

Item #web5349
$4.25
out of stock