Food, Snacks, etc
Specialty Foods, Sauces, Snacks, etc






Hunter's Reserve
Venison
Summer Sausage
Hickory Smoked
Venison. Pork, spices etc




Hunter's Reserve
Original Roadkill®
Summer Sausage
Venison, Elk, Wild Boar, Feral Swine, Pork, Pheasant, Rabbit, spices etc






Hunter's Reserve
Jackalope®
Summer Sausage
Venison, Pork, Rabbit, spices etc






Hunter's Reserve
Bison
Summer Sausage
Bison, Pork, Brown Sugar, spices etc

6oz

Item #web16273

$9.99


out of stock






Hunter's Reserve
Elk®
Summer Sausage
Elk, Pork, spices etc

6oz

Item #web16274

$7.99

out of stock



| | |
| --- | --- |
| | |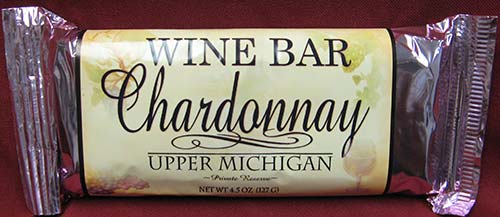 UPPER MICHIGAN
WINE BARS
-Private Reserve-
Huckleberry Merlot
Dark Chocolate

4.5 oz

Item #web4371

$4.85

out of stock

Margarita
White Chocolate
4.5 oz

Item #web11099
$4.85
Add to your cart

Cabernet
Dark Chocolate

4.5 oz

Item #web7508

$4.85

out of stock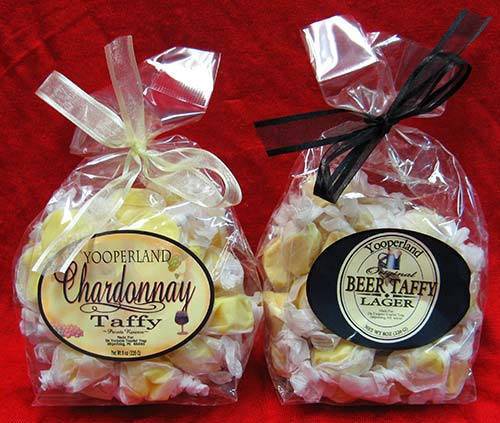 Yooperland
Chardonnay
Taffy -Private Reserve-

8 oz

Item #web15708

$6.99 Add to your cart

Yooperland
Beer-Lager
Taffy

8 oz

Item #web7509

$6.99

out of stock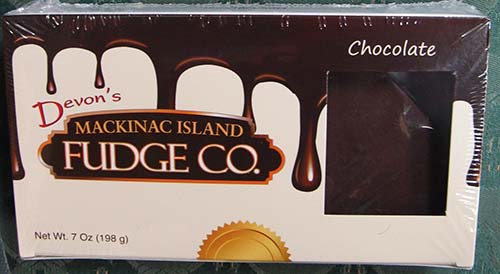 Devon's
MACKINAC ISLAND
FUDGE CO.
Chocolate
The original Island Fudge!
7 oz
Chocolate


Item #web13001

$5.99

out of stock

Peanut Butter Chocolate

Item #web12999

$5.99

out of stock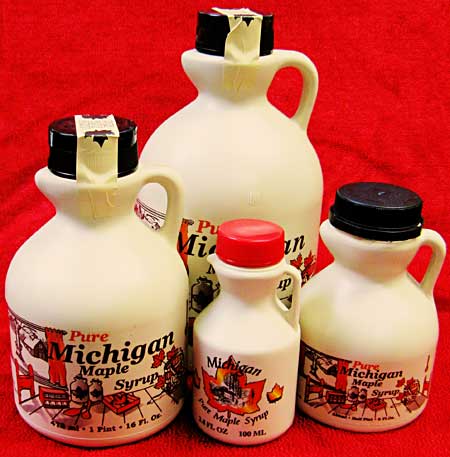 Michigan Pure Maple Syrup
1 Quart - 32oz
Item #webjam16656
$19.99


out of stock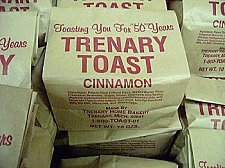 Trenary Toast
10oz
Made right here in the U.P. Excellent with peanut butter and a cup of coffee!
NOTE: Extra shipping may be applied depending on number of bags ordered and destination.
Item #webkch702
$4.25
Add to your cart



Joyce's Jams
Homestyle
Raspberry - Jalapeno

20 oz

Item #webh8074

$7.99 Add to your cart



Joyce's Jams
Homestyle
Elderberry Jelly

20 oz

Item #web756

$7.99

out of stock



Joyce's Jams
Homestyle
Hot Pepper Jam

20 oz

Item #web5463

$7.99 Add to your cart



Joyce's Jams
Homestyle
Jalapeno Honey Mustard

19 oz

Item #webh760

$7.99
Add to your cart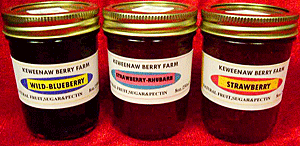 Keweenaw Berry Farm Jams
Natural Fruit, Sugar & Pectin 8 oz.
Strawberry-Rhubarb

Item #webjam16605

$6.99


out of stock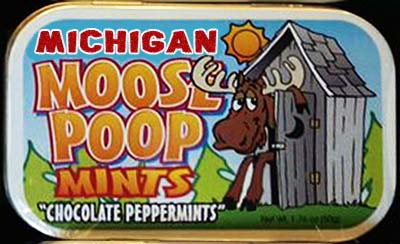 MICHIGAN
MOOSE POOP
CHOCOLATE PEPPERMINTS
For Superior Breath
Sugar Free, Peppermint
Item #webkch10740
7.6 oz
$4.50
out of stock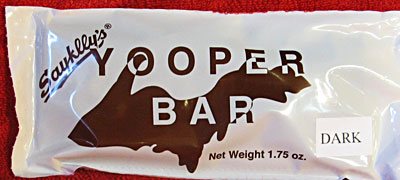 Yooper Bar
Dark Milk Chocolet Heaven!
Da U.P. imprinted in Dark Chocolate
1.75 oz
Item #webyoopbar39181b
$1.50
Add to your cart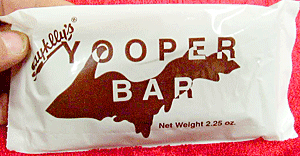 Yooper Bar
Milk Chocolet Heaven!
(Da U.P. imprinted in Chocolate)
1.75 oz
Item #webyoopbar39181
$1.50
Add to your cart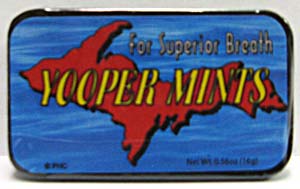 YOOPER MINTS
For Superior Breath
Sugar Free, Peppermint
Item #webkch20270
$3.49
Add to your cart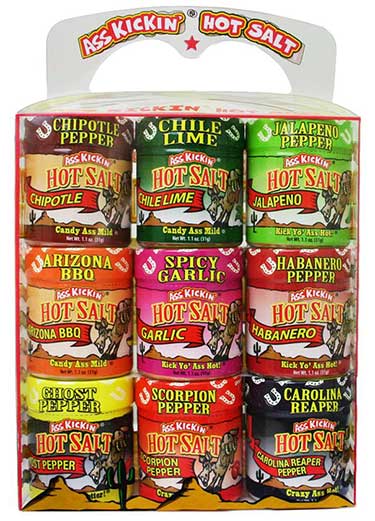 Ass Kickin Hot Salt
Variety Gift Set, Pack of 9
Contains 9 - 1.1oz Ass Kickin' Hot Salts
Chipotle Hot Salt, Chile Lime Hot Salt, Jalapeno Hot Salt,
Arizona BBQ Hot Salt, Garlic Hot Salt, Habanero Hot Salt,
Ghost Pepper Hot Salt, Scorpion Pepper Hot Salt, Carolina Reaper Hot Sal
Item #webk19037
$22.99
Add to your cart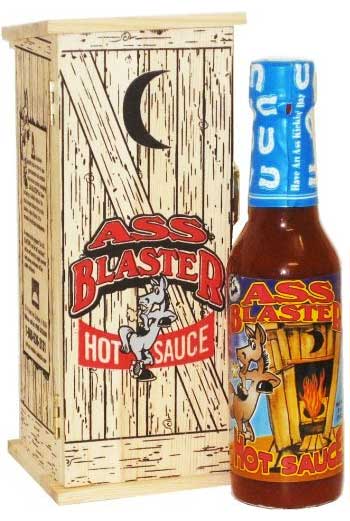 Ass Blaster Hot Sauce With Outhouse
Packaged in a wooden outhouse for down home humor and effect, this Ass Blaster Hot Sauce is not for the timid! Boasting habanero pepper and capsicum extract, this sauce comes with a warning on the bottle – ''Caution: Extremely Hot!'' This sauce was definitely made for the hot and spicy connoisseur. Keep this condiment on hand to give all your favorite foods an extra kick, but use at your own risk!
5 oz. bottle.

Item #webyoopbar8494
$13.99
Add to your cart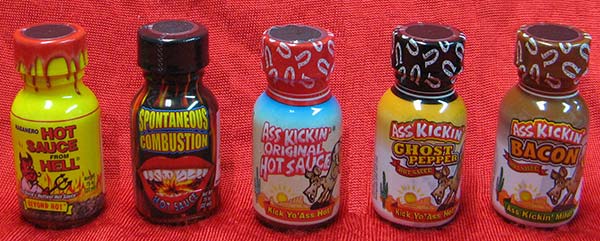 XTREME HEAT MINI BOTTLES

Ass Kickin Original Hot Sauce
This is the original sauce of the Ass Kickin' family and continues to be a popular gift item. Kick Yo' Ass Hot! A perfect blend of Habaero and Serrano peppers. Thick and rich with flavor.
5oz.
Item #webyoopbar8492
$5.99
out of stock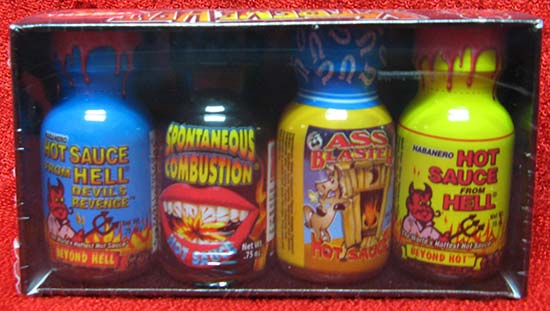 XTREME HEAT MINI BOTTLES



1. DEVIL'S REVENGE

.75 oz
2. SPONTANEOUS COMBUSTION .75 oz
3. ASS BLASTER .75 oz
4. HOT SAUCE FROM HELL BEYOND HOT .75 oz

Item #webkch8491
$5.49


out of stock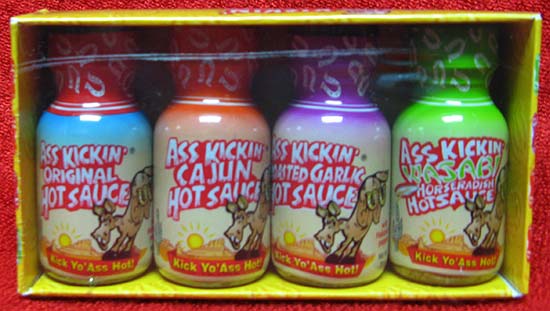 ASS KICKIN' SAUCES MINI BOTTLES



1. ASS KICKIN' ORIGINAL

.75 oz


2.

ASS KICKIN' CAJUN .75 oz
3. ASS KICKIN' ROASTED GARLIC .75 oz
4. ASS KICKIN' WASABI HORSERADISH

.75 oz



Item #webkch9669
$5.49


out of stock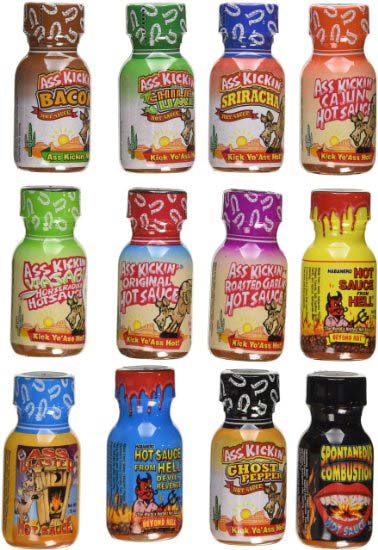 Ass Kickin Hot Sauce Challenge Set/Book of Pleasure and Pain
Contains 12 hot sauces sure to challenge anyones desire for self-inflicted pain. Large portions of capsicum chili pepper extract make all varieties of these Ass Kickin Sauces fire-breathing hot The Hot Sauce Challenge Book of Pleasure Pain contains these 0.75 oz. bottles of the following:
Ass Kickin hot sauces Bacon Hot Sauce; Chile Lime Hot Sauce; Sriracha Hot Sauce; Cajun Hot Sauce; Original Hot Sauce; Wasabi Hot Sauce; Roasted Garlic Hot Sauce; Habanero Hot Sauce From Hell; Hot Sauce From Hell Devils Revenge; Ghost Pepper Hot Sauce; Ass Blaster Hot Sauce; and Spontaneous Combustion Hot Sauce.
Contains 12 hot sauces -
Extreme portions of capsicum extract
Healthy and stimulating -
Attractive book-type case
Item #webk12905

$23.99
out of stock



ASS KICKIN'
HONEY ROASTED
PEANUTS

WITH HABANERO PEPPER

1 oz

Item #webh8496

$.85

out of stock
Da UP Moose Droppings
Chocolate Panned Peanuts
Net Wt. 113g - 4 oz.
Item #web14082
$4.95
out of stock


Da UP Deer Poop
Chocolate Panned Peanuts
Net Wt. 113g - 4 oz.
Item #web14081
$4.95


out of stock




Da UP Bear Poop
Chocolate Panned Pralined Peanuts
Net Wt. 113g - 4 oz.
Item #web14080
$4.95
out of stock