Let's Party!
Beer & Wine Items, Games, etc...




Plastic Shot Glasses

Plastic Shot Glasses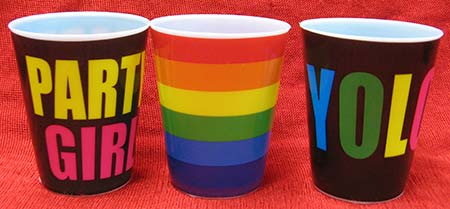 Plastic Shot Glasses
YOOPER
JOY JUICE
8 oz Flask

IF LOST OUT IN DA WOODS,

SLAM ENTIRE CONTENTS,

SPIN ROUND THREE TIMES,

DEN GO IN ANY DIRECTION.

YOU'LL STILL BE LOST,

BUT YOU WON'T CARE!

REFIL AND REPEAT IF NEEDED Item #weby15098

$11.99 Add to your cart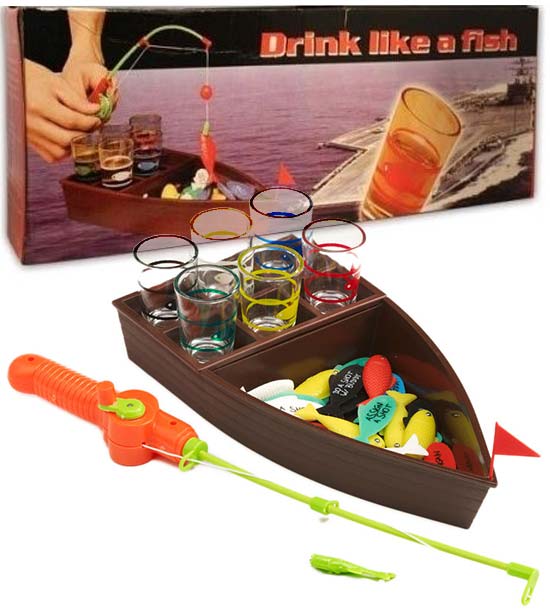 Drink Like A Fish Drinking Game

This crazy Drinking Game is about to put you on a Boat at sea. Use the Fishing rod to get yourself a Fish card with a Drinking task on it, then use the Shot Glasses to fulfill it.
This will be a wild ride on turbulent waters so get ready to get crazy!
This game brings together two of men greatest past times - fishing and alcohol
Follow the instructions after someone picks up a fish with the magnetic fishing rod

6 shot glasses with decal - 24 colored fish - magnetic fishing rod and boat

Item #web11004
$21.99
Add to your cart

Keep your hand warm and your beer cold with
THE BEER MITT


the world's first beer koozie glove!





Like other koozies, this unique glove will help insulate your beer. But because it covers your whole hand, it's perfect for camping, fishing, tailgating, or just relaxing with friends when it's a little

bit chilly.

It's designed to fit most any size hand and it's sure to be a great conversation starter because, well, it's not your average
beer koozie!

Why let your hand get cold just because you want to enjoy an adult beverage (or three)? Order yourself a Beer Mitt now!

Item #web9556

$17.99 Add to your cart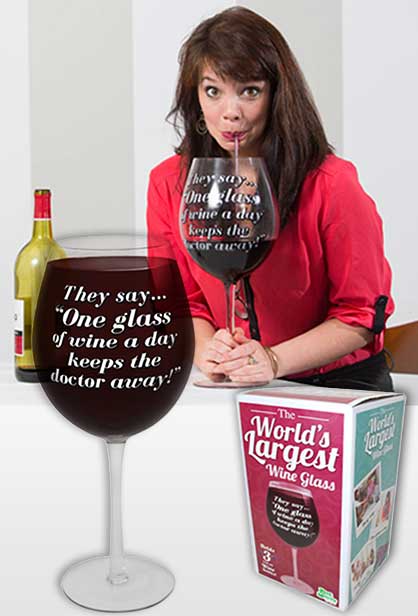 THE WORLD'S LARGEST
WINE GLASS


They say... "One glass of wine a day keeps the doctor away!
Holds three 750 ml Wine Bottles!
Hand Blown Glass
Item #web9548
$32.99
Add to your cart
Grandma's
Little
Sippy Cup

Wine Glass



Item #web4230

$8.99

out of stock
MICHIGAN'S
UPPER PENINSULA

Wine Glass



Item #web5963

$7.99

out of stock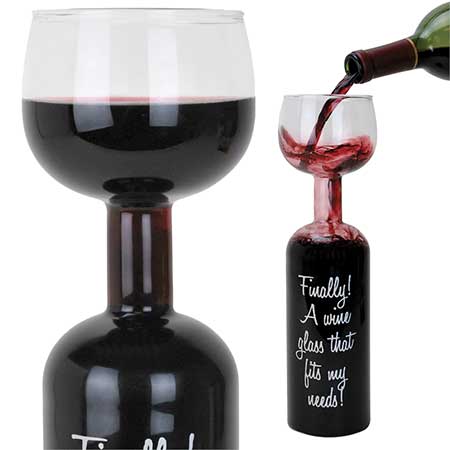 The Wine Bottle Wine Glass

This hilarious piece of drinkware is part bottle, part wine glass and all good party-time fun. The Wine Bottle Wine Glass has the base of a wine bottle with a classy wine glass top for easy pouring and drinking access. Just pour your favorite red or white into the glass, fill it up all the way to the top and start drinking from the bottle like you've always wanted to, or use it to serve other guests.

Actually holds a 750ml full bottle of wine!
The phrase "Finally! A wine glass that fits my needs!" is written on the front.
The bottle stands 11.5 tall and is made from clear glass.
A wine glass fused to the top with a smooth sipping stem to allow the wine to slide down your throat smoothly.


Item #web2361
$18.99
Add to cart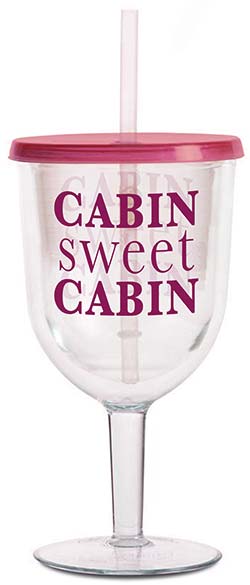 CABIN
sweet
CABIN

13 oz Double Wall Wine Glass
With Lid & fixed Straw

Item #web9114a
$8.99
Sale! $4.50
Add to your cart
"HOW WAS YOUR DAY?"
----Don't Ask!----
-----Bad Day-----
---Good Day----
WINE GLASS
Acrylic Wine Glass


Fun way to measure wine!
Great gift for wine lovers!
Comes in colorful gift package!
Hand washing recommended

Item #web9545

$11.99 Add to your cart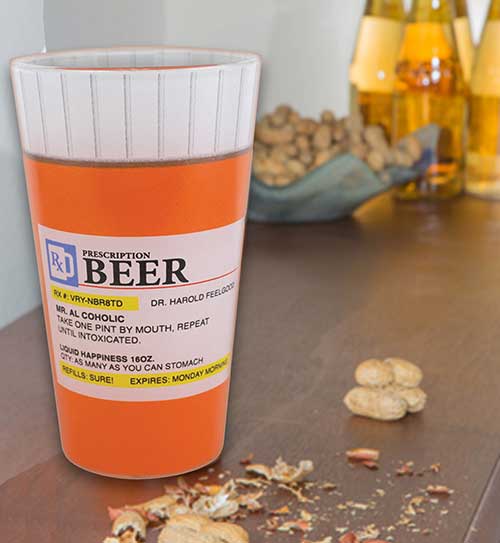 Prescription / Pill Bottle
Beer Pint Glass
Put the meaning back into the phrase "Grandpa's cough medicine" when you use this Prescription Pint Glass. Sip your favorite beverage out of this 16 ounce glass with a mock prescription label - Doctor's Orders!
Holds 16 Ounces - Hand Wash
Item #web9546
$7.99
out of stock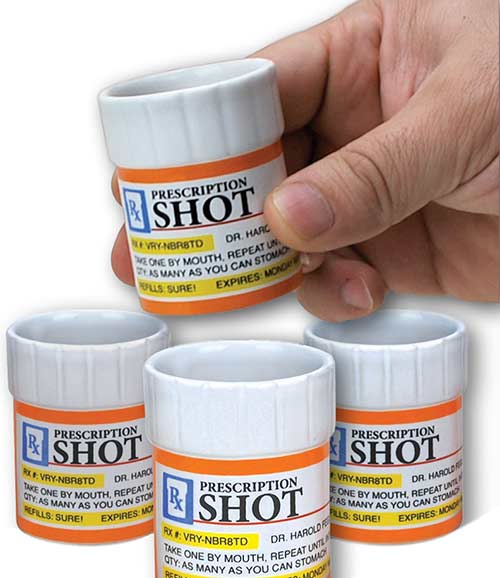 Prescription Pill Bottle Shaped
Ceramic Shot Glass

Just what the doctor ordered. A fun and function gift.
Holds 2 ounce of liquid - Fun at parties
A fun gag gift - Made of quality ceramics

Item #web2087
$3.99
Add to your cart
Wine Glass String Lights
For the Wine Connoisseur!

Add a touch of wine-inspired fun to your next party with these Wine Glass string lights!
A set of ten lights, the string measures 8.5 feet long with end to end connectivity
(Up to 3 sets).
For indoor or outdoor use, these lights will look great on your patio, screened in porch, RV or Christmas tree.
Made of plastic with green wire, the Wine Glass lights measure 4" high x 1.5" wide.
UL listed. 120V, 60Hz, AC.

Item #web9108
$18.99
Add to your cart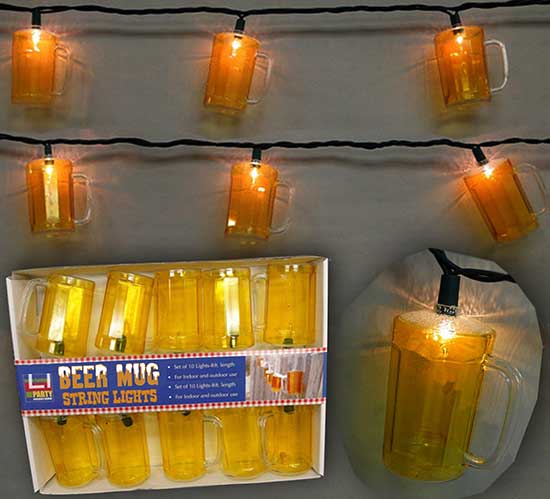 Beer Mug String Lights

Beer Mug String Lights are fun festive and great on your patio, by the pool, at the bar or when you are camping. There are 10 mugs of beer lights that measure 1.75 inches diameter x 3 inches tall. String lights made of acrylic, have a green wire and measure 8 feet long. End to end connect, string up to 3 sets together, for indoor or outdoor use.

Item #web9120
$18.99
Add to your cart
The Original
YOOPER
Guzzler Glass
Gulp it down
Yooper-style

Item #web4882

$9.49 Sale! $6.99 Add to your cart
The Original
YOOPER
Sippers Glass
Hit the Road
Yooper-style

Item #web4883

$7.49 Add to your cart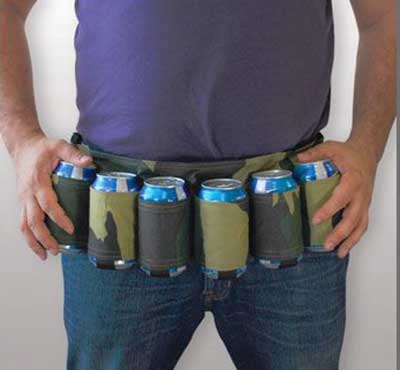 THE BEER BELT
6-PACK CAMOUFLAGE HOLSTER
-Now in Black!-



Now you don't have to worry about someone stealing your beer at a party, or misplacing it when you go to take a leak! You'll be the hit of the tailgater party or fishing trip with this belt! Or give it as a gift to your husband so he can wear it while he is doing yard work. It will fit comfortably around even the biggest beer belly!
One size fits all - Adjustable to 54" (for XL Beer Guts)
Holds cans or bottles - Makes a great gift
Item #web5664
$11.50
Add to your cart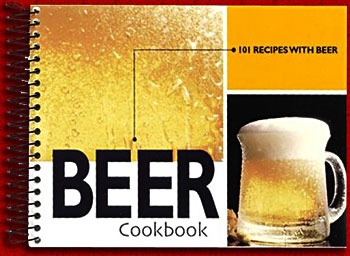 Beer Cookbook
101 Recipes such as:
Deep fried Jalapeno Slices, Drunken Dogs, Sweet Bread, Beer Bread, Beef Beer Balls etc
Item #webv4202
$5.95
Add to your cart



Nana Knitted You Something Special!
Boobies & Beer Holder
A beer holder that looks like a pair of boobs!
Show off your grandma's amazing knitting at your next gettogether! You're sure to receive both laughs and envious stares!


Hot Mess!
Flat Can Koozie
Item #web9337
$10.99
Add to your cart
Item #web10824
$3.99
Add to your cart

WORLD BEER
OLYMPICS
YOOPERLAND DRINKING TEAM
DRINKUS ALOTUS
GOLD MEDAL WINNER Koozie
(Grey)

Item #web6541
$3.85
Add to your cart

YOOPER
7 Course MEAL!
Pasty & a 6 pack
Koozie
(Green)

Item #web6540
$3.85
Add to your cart

DA U.P.
DA BEST PLACE
ON EARTH!
Koozie
(Blue)

YOOPERLAND
BORDER PATROL
GUARDING DA BORDER
PROTECTING OUR STUFF
PATROL AGENT
(black)

Item #web13161
$3.50
Add to your cart

Item #web3296
$3.50
Add to your cart
Beer Bottle Koozie

It's Like A Tiny Little Sweater
For Your Best Friend!
(texas orange)
Item #web828
$4.99
Add to your cart

Beer Cozie!

It's Like A Tiny Little Sweater
For Your Best Friend!
(texas orange)
Item #web191
$4.99
Add to your cart

Beer Koozie
Yooper Beer---
What ever beer is on sale for the week, eh!
(Colors may vary)


Drink Up Bitches
Zipper Bottle Koozie
(zipper in back)
(Colors may vary)
7" 1/2 high

Item #web01961
$3.50
Add to your cart

Item #web4237
$6.99
Add to your cart

Drink Up Bitches!

24 Oz Koozie

Item #web10821

$3.99 Add to cart

Drink Up Bitches
Koozie
Item #web10825
$3.99
Add to cart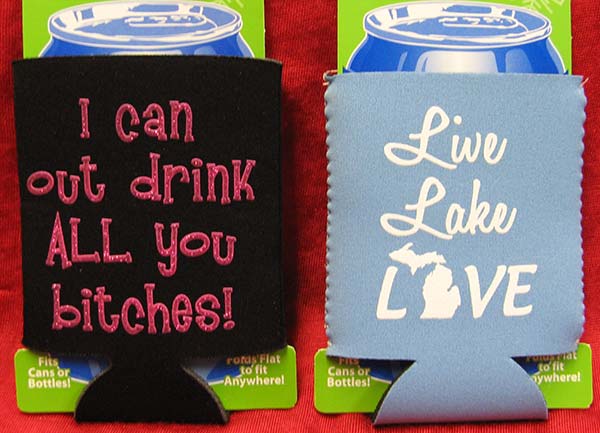 I can out rink all you bitches! Koozie

Item #web14299

$4.25 Add to cart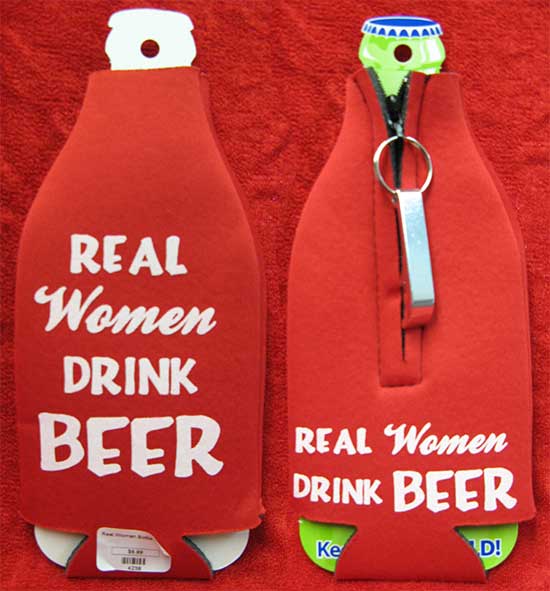 Beer Koozie with Zipper & Bottle Opener
REAL WOMEN DRINK BEER
(colors may vary)
Item #web4238
$6.99
Add to your cart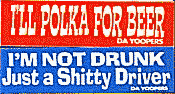 I'll Polka For Beer

DA YOOPERS

Bumper Sticker

Item #web076

$1.50 Add to cart

I'm Not Drunk
I'm Just A Shitty Driver
DA YOOPERS
Bumper Sticker
Item #web077
$1.50
Add to cart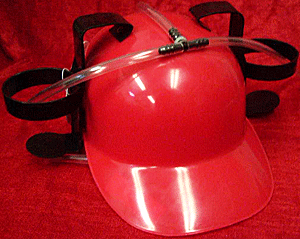 The Indispensable Drink Hat!
The Ultimate For Parties!
(Colors may vary)
Item #webbeer03361
$19.99
currently out of stock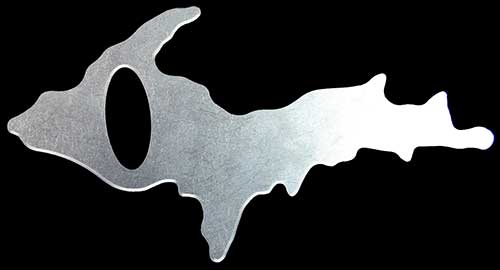 U.P. Bottle Opener w/Magnet

Conveniently sticks to your refrigerator!

Item #web9267
$12.99
currently out of stock