AutoHarp
www.autoharpusa.com is a website that is committed in bringing you the best quality autoharps available online and focused on serving you cope with your musical needs. We provide all autoharp accessories along with the best made autoharps so that you can play the best music.




Check out The Porcupine Press Website!


Check out Sal's Fan Page
Check out John Conrad's eagle eye view of
Marquette's lower Harbor!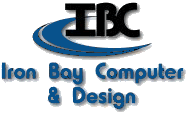 Visit Iron Bay Computer & Design
Hook a hot spot for fishing. munising.com
Order a Yooper delicacy at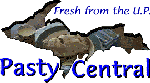 pasty.com
JerryHarju.com
Renown humor writer, newspaper columnist and
book publisher from Marquette, Michigan.
Order his humorous and nostalgic books from his website:
http://www.jerryharju.com/index.html

http://michigammeboatparade.homestead.com/boatparade.html
Singer Song! Independent Music Site!
http://www.singersong.com/!
A Website dedicated to linking unsigned and independent artists with
the best singer & song writing resources
WKQS in Marquette
SUNNY 102
Visit their website and listen for live news from Yooper land
Wanna see some cool metal art?



Dizzy's Boatworks
http://michigammeboatparade.homestead.com/boatparade.html
Find out Yooperland's weather courtesy of the National Weather Service
in Marquette County crh.noaa.gov/mqt/
Take a look at Marquette's Chamber of Commerce marquette.org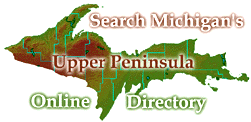 Search the most complete directory of Upper Peninsula web sites:
Escanaba and Michigan's Upper Peninsula Directory.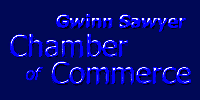 The Gwinn Sawyer Chamber of Commerce is a volunteer organization which promotes business and tourism in the local area. There are over 130 businesses registered with our chamber.

Terah S Vesel Photography
Featuring quality photography in Tower, Minnesota, available for purchase on the www.
Specializing in weddings, portraits and nature prints.