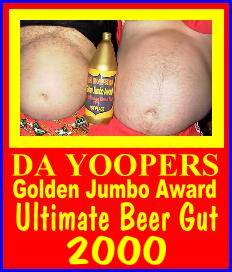 Ripon, Wisconsin
March 4, 2000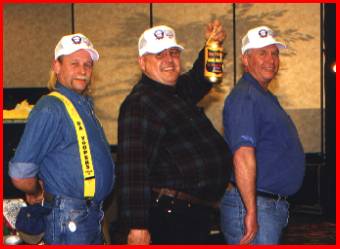 Wayne Bartelt Grabs the Jummie!
The big guys from the Ripon area...
As is Rippin' those buttons off the shirt. These guys showed that they had "All the Right Stuff".
Big Wayne Bartelt (center in picture) takes the Golden Jumbo home to Hollenderville. Which is apparantly to small to be on the map so Waupun will gladly claim him as their own.

Da Yoopers would like to thank everyone that participated in the contest. Remember, everyone is just a few hundred cans away from a beautiful, belt straining, belly of stone. Keep working on 'em.