DA YOOPERS
Golden Jumbo Award
Ultimate Beer Gut
1999

The following is the results from the Detroit contest held on May 8th, the Madison, Wisconsin contest from May 15th, and the Duluth, Minnesota contest that was held on May 21st.
S - May 8th, 1999


Special thanks to all the finalists - Angelo from Walled Lake, Raymond from Romulus, Bill from Taylor, Jerry from Wayne, Chip from Detroit and Dewayne from Taylor.

Madison, Wisconsin - May 15th, 1999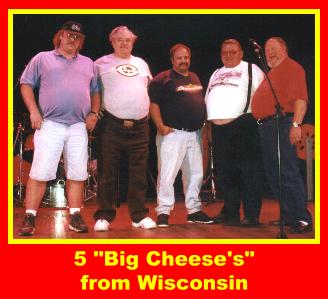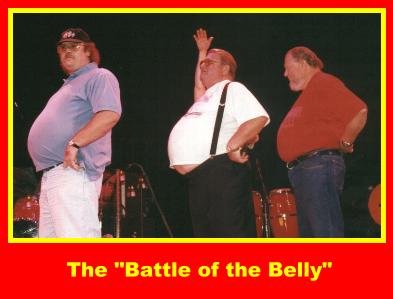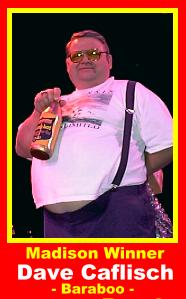 Finishing a close second was John Myhre(white pants, blue shirt) from Portage, Wisconsin.
Special thanks for the finalists: Howard from Freeport, Jim from Poynette, John from Madison, Dennis from New Glarus, another John from Madison, Nick from Madison, Dick from Cambra, Harley from New Lisbon, Danny from Merrimac and some guy named Jim.
Guys, ya did the beer state proud.

Duluth, Minnesota - May 21st, 1999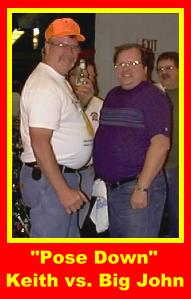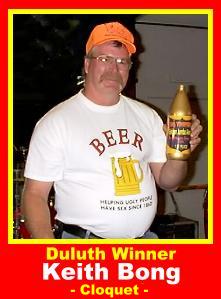 In Duluth, Minnesota Keith Bong pulled out the victory. Some claimed it was because his shirt sported the phrase "Beer, Helping Ugly People Have Sex Since 1862!".
Citizens of Esko, Minnesota were well represented by 1st Runner Up-John Parendo and Second Runner Up-Fred Koskila. A word of thanks to Jives from Cloquet, Bud from Gilbert, Chris from Two Harbors and Art from Esko, all finalists in Duluth.

Da Yoopers would like to thank everyone that participated in the contest. Remember, everyone is just a few hundred cans away from a beautiful, belt straining, belly of stone. Keep working on 'em.